Google pada hari Selasa mengumumkan empat fitur baru untuk browser Chrome di iPhone dan iPad. [You didn't know that you don't have to use Safari? You don't!]
Google Chrome adalah tersedia di App Store gratis. Setelah menginstal Chrome, Anda dapat menyetel Chrome sebagai browser default di iPhone atau iPad dengan membuka aplikasi Setelan, lalu menggulir ke bawah ke Chrome tab. Ketuk Aplikasi Peramban Bawaan pengaturan dan pilih Chrome alih-alih Safari. Berikut adalah tampilan fitur yang hadir di perangkat Anda dalam pembaruan mendatang:
Lihat alamat di mini Google Maps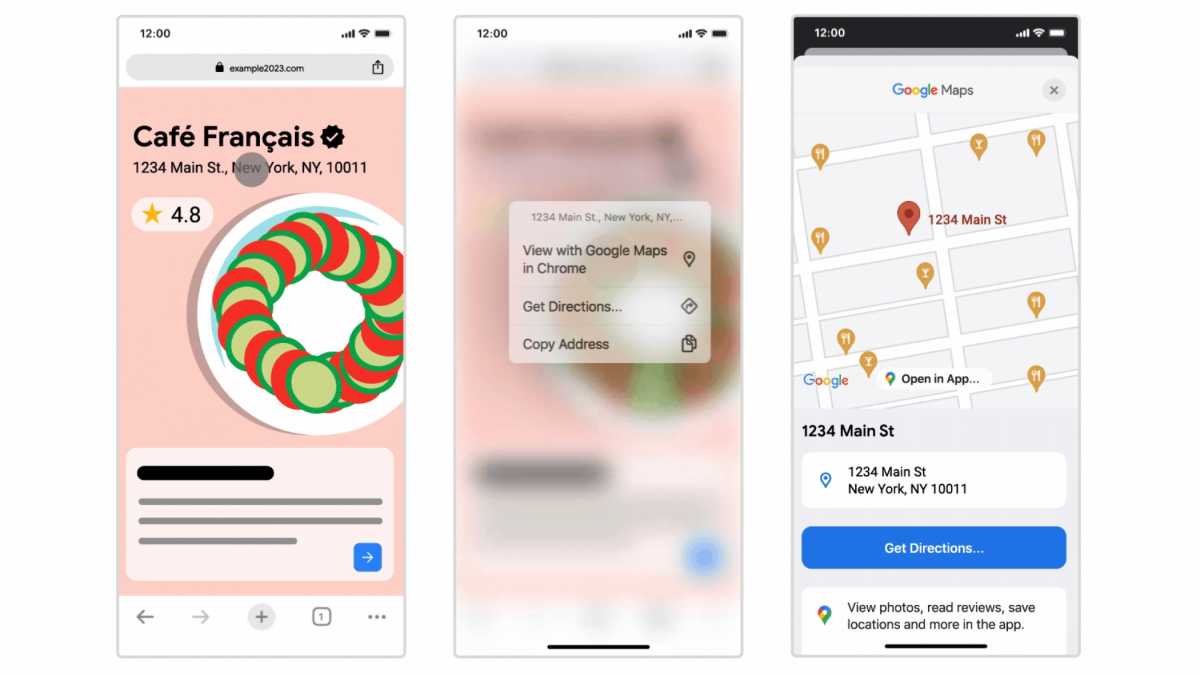 Google
Dengan alamat di halaman web, kini Anda dapat menekan dan menahan alamat untuk mendapatkan opsi untuk melihat alamat di pop-up mini Google Maps di dalam Chrome. Menurut Google, Chrome menggunakan AI untuk mendeteksi alamat dan menyediakan opsi Maps.
Buat acara kalender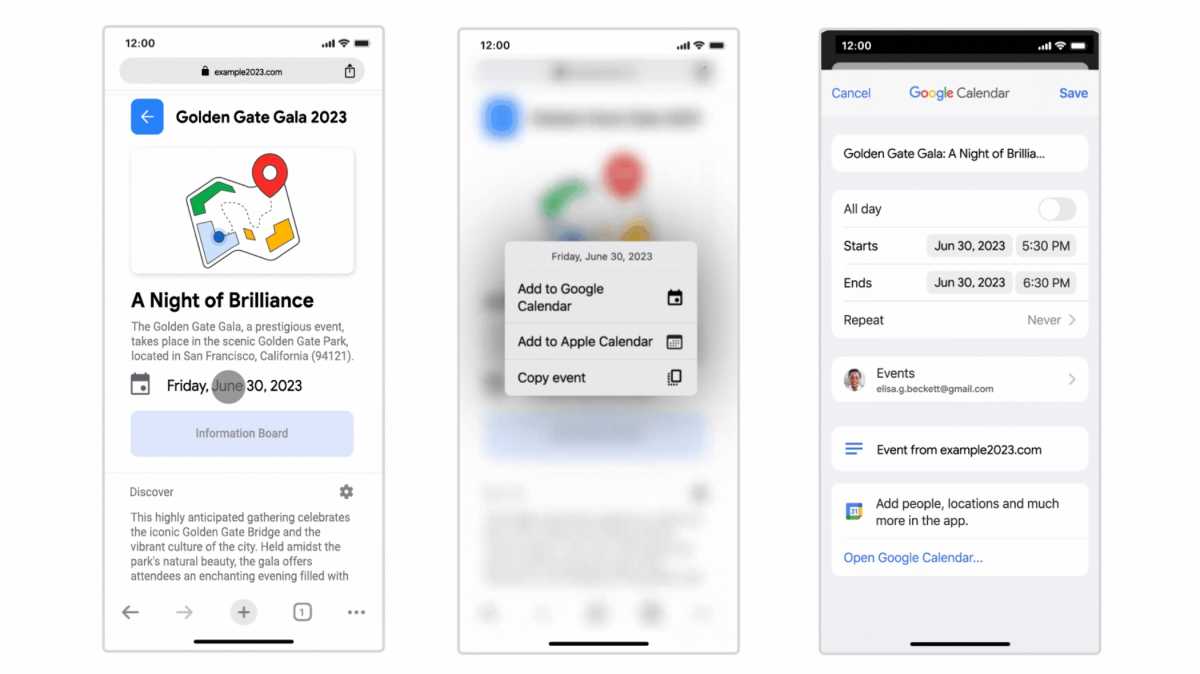 Google
Untuk membuat acara Google Kalender dari halaman web, Anda dapat menekan dan menahan tanggal di halaman web, dan opsi untuk menambahkannya ke Google Kalender akan muncul. Chrome akan secara otomatis mengisi acara dengan detail seperti deskripsi, lokasi, dan waktu.
Terjemahan situs web yang lebih baik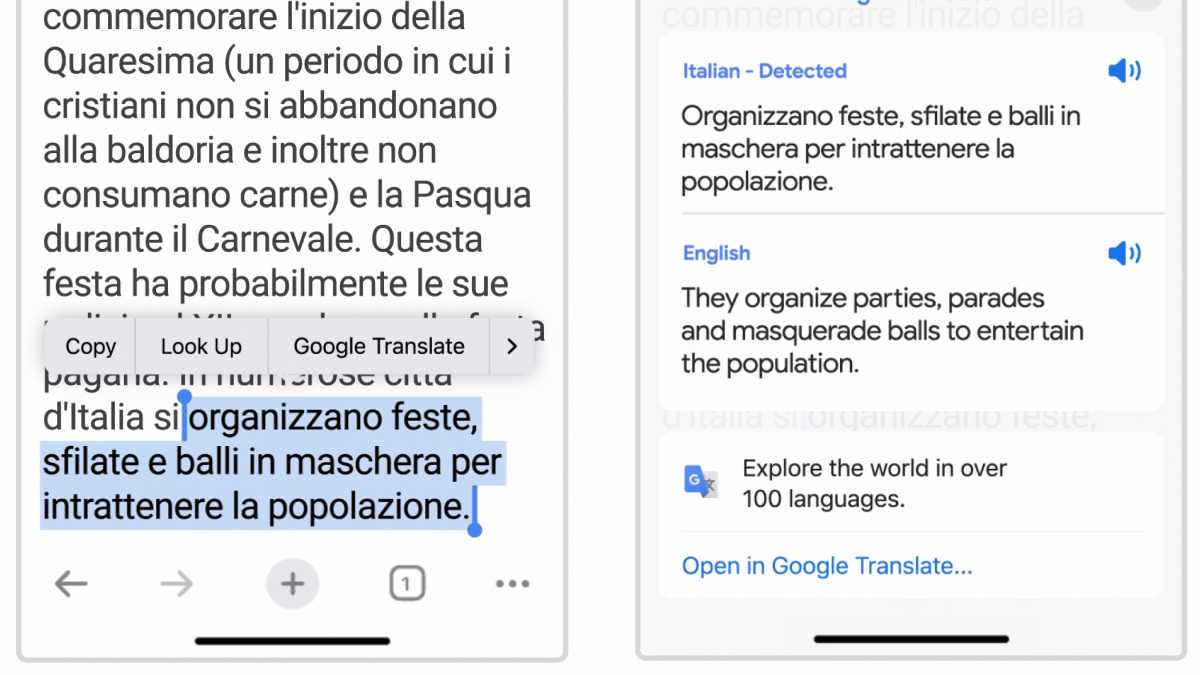 Google
Chrome sudah menggunakan model AI untuk mendeteksi bahasa halaman web dan menyarankan terjemahan, tetapi akan segera memperluas fitur ini dengan memungkinkan Anda menerjemahkan bagian tertentu dari situs web.
Cari dengan kamera iPhone
Google
Google mengatakan bahwa "dalam beberapa bulan mendatang", ikon Lensa baru akan muncul di bilah alamat Chrome. Ini memungkinkan akses langsung ke Lensa Google, yang memungkinkan Anda menggunakan kamera iPhone untuk mengambil gambar, lalu menggunakan gambar tersebut untuk menelusuri web. Anda dapat memilih gambar dari Rol Kamera untuk digunakan dalam penelusuran.